Il Cilento senza fronzoli
Osteria Angiolina comes to be in Marina di Pisciotta just as a frontier story, at the end of the 50s when Angiolina, like most of the women of the South, would cook with knowledge and innate talent in a place where a handful of tables covered with checked spreads would be waiting for her dishes.
Cilento was, and still is, a genuine, good-natured and solitary place …
Genuine Cilento between simplicity and openness
Rinaldo, Angiolina's son, developped in a culinary tradition which he has never abandoned but has more and more reinvented.
The Osteria has become  a "must-stop"  for tourists visiting Cilento thanks to the quality of its ingredients  and the staff's  hospitality.
All that comes out from the kitchen was born in the heart (Paul Éluard)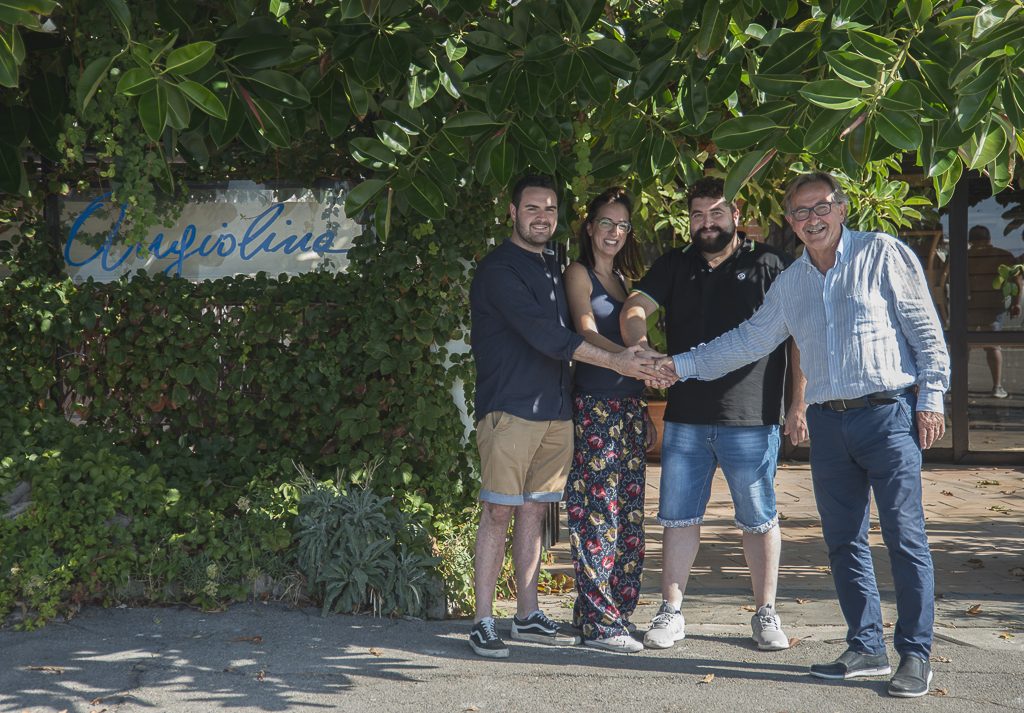 Now Rinaldo passes the torch to us
We are Brigida, Italo and Antonio and we carry on a culinary saga welcoming you in a beautiful restaurant by the sea in Marina di Pisciotta being very proud to continue this exciting story.